About this Property:
ABOUT THE APARTMENT
One of the highest units in our inventory, this incredible 2-bedroom apartment is a dream come true.  The exquisite furnishing and decor make the ambiance of the main living area perfect to read a book on the couch, cook looking out into the sea or host a classy get together.  Each room is equipped with its own closet and bathroom, as well as a guest bathroom adjacent to the kitchen.  The large terrace space is also fully furnished for your comfort and delight.
ABOUT THE BUILDING
The Trump Ocean Club is Panama City's most iconic tower, renowned for its luxury and unmatched location on the Punta Pacifica waterfront. The TOC puts you in the heart of the glamor and excitement of Panama City, close to everything the city has to offer, with the type of spectacular views and amenities found in the top properties around the world.
All the apartments in the TOC offer wide balconies and spectacular views. All the fixtures are top quality, including granite tops in the modern, spacious kitchens. Apartments also include a parking spot and access to the building's world class amenities, including top restaurants, a fitness center, a private pool, and comfortable community areas.
The Trump serves as the social and cultural center for Punta Pacifica, the most desired neighborhood in Panama City. Trump residents can walk the tree-lined streets to find high-end shopping, dozens of restaurants and the world-class Punta Pacifica Hospital, a Johns Hopkins affiliate. The Trump is the centerpiece of this fast-developing community, which already ranks on a global scale of luxury with Fisher Island in Miami and The Palm in Dubai.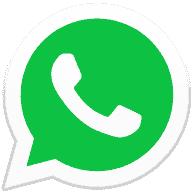 Get immediate information by WhatsApp: + 507 6670-8011
BOOK YOUR VISIT TODAY: 
Calls us at:
Phone: +507-836-5991
Mobile USA: +1-786-528-3080
Mobile Panama: +507-6670-8011
Or Email us: sales@puntapacificarealty.com
Thank you!